One thing I've learned is, I must WRITE if I call myself a writer. Thinking about the ideas, no matter how great they are, is not good enough. Ideas don't jump up and form into words on the computer by themselves. Books and blog posts do not appear on their own (although I wish they would). I've had to learn that I must sit and do the work in order to see my vision become a reality. This might sound basic and like something that shouldn't have taken much thought. I know some of you may be thinking DUH. But, I am writing this for people like who like me sit and come up with great ideas and maybe even talk about what you want to do with your friends or family, but you never get started. You can also check out my post about getting rid of the BUT that becomes a roadblock on the path to you reaching your goals. Why haven't you started your business, written your book, started your website, etc.? I know I have had many excuses in the past. I'll show you my list of excuses and the truths that hit me about them. I wasn't ready for some of those truths.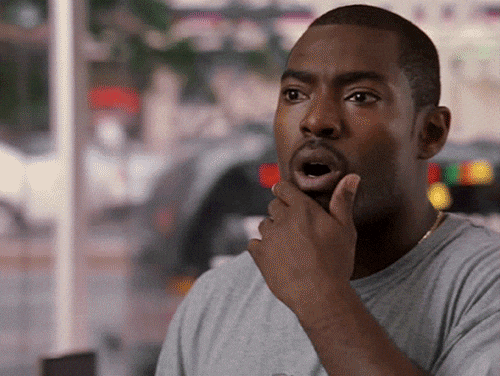 Excuse
I don't have enough time.
Truth
I have the same amount of time in a day as Oprah, Beyonce', and J.K. Rowling.
Excuse
I'm not an expert. No one will listen to me.
Truth
I know a lot and I am afraid to step out.
Excuse
No one will read my material anyway.
Truth
No one can read what I don't write.
Excuse
I don't have the resources to do everything I want to do.
Truth
I have to start somewhere. I'll never do anything if I don't do SOMETHING.
I encourage you to write your own list and be honest with yourself. I'm sure you'll be surprised that for every excuse, there is a truth to combat it. Normally, we are the biggest obstacle to our own success. Not getting started for fear of failure has stopped so many of us from reaching our goals and accomplishing our dreams. Not having enough time, resources, expertise, and money have all been reasons, I have let myself sit on the back burner of success. But, truth be told, there are many people who simply respond to the desires inside of themselves. They want something different to transpire in their lives so bad, they ignore the excuses. Then they lust put one foot in front of the other and make tiny moves that eventually become huge accomplishments. Don't let your excuses be bigger than your will to be better. Too many people have died with their dreams trapped inside of them. I have decided to live a life that is about much more than myself. I want to help others, and I want to leave a legacy. Something that I can forever be remembered by long after I've left this earth. I was watching Steve Harvey on Oprah's Master Class and he said if your grandchildren's children don't know your name, then you haven't left a legacy. You can watch it HERE. I've watched a lot of videos and I've read a lot of books and articles too. I've discovered that the biggest difference from those that achieve success and those that don't, is the will to get up and get started. Then, the successful show up CONSISTENTLY. Have you started on your path to reach your goals? If not, what are you waiting for? Send me a message or follow me on Instagram and let me know why you haven't gotten started. Don't you want to be known by generations after you? Me too! :-)